Hello dear Amigurumi Followers
Today we share Amigurumi Unicorn Horse Free Pattern for you. As you know we share new free amigurumi pattern every day. The main crochets are gazelle, amigurumi bear, pola, crochet panda, penguin, giraffe, llama, pig, bunny, clown, lamb, bee, crochet unicorn, amigurumi doll, fox, penguin, dinosaur, crochet elephant, hippo, monkey, crochet cat, crochet dog and more …
Todays daily new amigurumi free crochet pattern is Amigurumi Unicorn Horse.
I want to give you some informations about this amigurumi free pattern ; Unicorn Horse.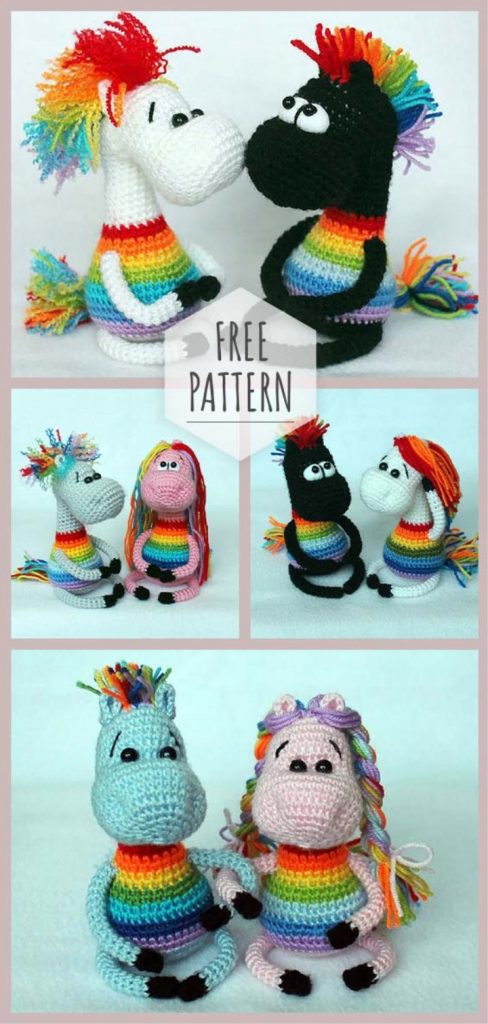 All the charm of this toy in the design. So-knit and fantasize! Your unicorn horses can be whatever you want!
Materials

Yarn any basic color, by a little bit of all the colors of the rainbow and black or brown for hooves. I knit children's acrylic or yarn Bambino (Nako), horses are about 14 cm sitting;
hook, suitable for thickness;
Wire for legs (I used copper from a multi-conductor cable);
Beads 6-8 mm for eyes;
Yarn for mane (all colors of a rainbow on a little bit);
Knitted needle and cut black thread for the design of the muzzle (I use yarn "bead");
Filler (idling, swan Fluff).

Legend:

VP-Air Loop;
RVN-a column without a scale;
PRSs-column with 1 scale;
D-Increment-2 in one loop;
UB-Ubava-2 svn together.
Job description
Amigurumi Unicorn Horse Free Pattern
Head + Body.
It is knitted with one detail of yarn of the basic colour.

1 row: 6SBB in the ring of Amigurumi or in an aerial loop.
2 row: (increment)-6 times (12);
3 Series: (Sat, D)-6 times (18);
4 row: (2SBN, D)-6 times (24);
5 row: (3SBN, OL)-6 times (30);
6 row: (4SBN, D)-6 times (36);
7-8 rows: 36
Let's start to tie the head:
9 row: We touch 24SBN and connect with the beginning of knitting (with the first of 24 columns).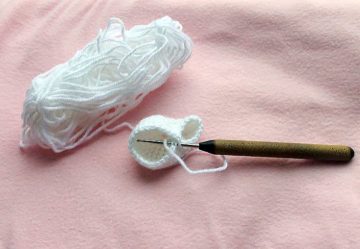 10-11 series: 24SBN;
12 row: (3SBN, OL)-6 times (30);
13 row: (4SBB, D)-6 times (36);
14-17 rows: 36;
18th row: (4 SBN, UB) — 6 times (30);
19 Row: (3SBB, UB) — 6 times (24);
20 row: (2 SBN, UB) — 6 times (18);
21 Series: (1 SBN, UB) — 6 times (12).
22 row: Lower before closing the hole.
A head to fill, but not much if you want to do the Ubavki Rotka-"Smile". Then knit the body: Attach the thread to the remaining 12 loops. I'll start a new count of the series.
1-4 series: 12 SBN;
5 row: (3SBB, OL)-3 times (15);
6-8 series: 15 SBN;
9 row: (4SBB, D)-3 times (18);
10th row: 18
Change the thread of the main color to red. And then change the color every two rows until the whole "rainbow" is contacted. After two rows of violet color thread again to change to the main.
11-12 rows: 18 SBN;
13 row: (2SBB, D)-6 times (24);
14-16 series: 24SBN;
17 Row: (3SBN, OL)-6 times (30);
18 Row: (4SBB, D)-6 times (36);
19 Row: (5SBN, D)-6 times (42);
20-24 series: 42;
25 row: (5SBN, UB) — 6 times (36);
26 Row: (4 SBN, UB) — 6 times (30);
27 Series: (3SBN, UB) — 6 times (24);
28 Series: (2 SBN, UB) — 6 times (18).
Fill the torso.
29 Row: (1 SBN, UB) — 6 times (12);
30 row: Lower before closing the hole.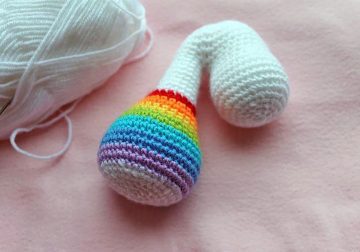 Feet. 4 pieces of
1 row: Start with a black thread. 6SBB in the ring of Amaguumi or in an aerial loop.
2 row: 6GB for the rear half-loop (6).
3 row: 6SBB for both half loops (6).
4-17 Series: The thread is changed to color (main) and knit straight 6SBN (6).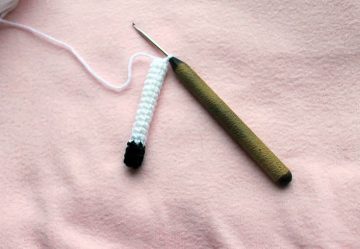 Ears. Two pieces
1 row: 6 in a ring of Amaguumi or an aerial loop. Do not connect, turn knitting.
2 Series: 2d, (2 PRSs in one loop)-2 times, 2 d. Thread cut, edge of the abalone folded in half, flash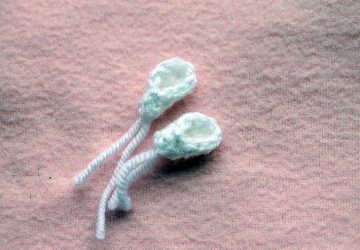 Assembly and Design
We form a face: We make a duckling for eyes where on a head were made the first row of increments.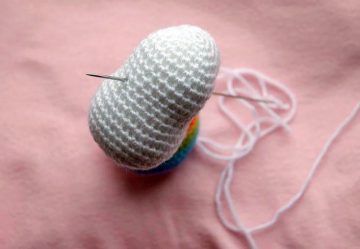 Pins outline the place for the duckling of the nostrils (I always do it on the eye, about at the level of 5-6 series from the end), do a duck.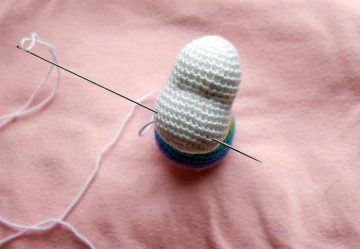 We plan and carry out the duckling of the rotor.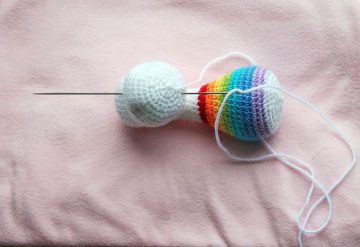 Pin pins of the ears so that they "looked" upwards. Having chosen the optimum position for them, Prišhivayem, tips of threads remaining at knitting of ears, hiding by means of a hook.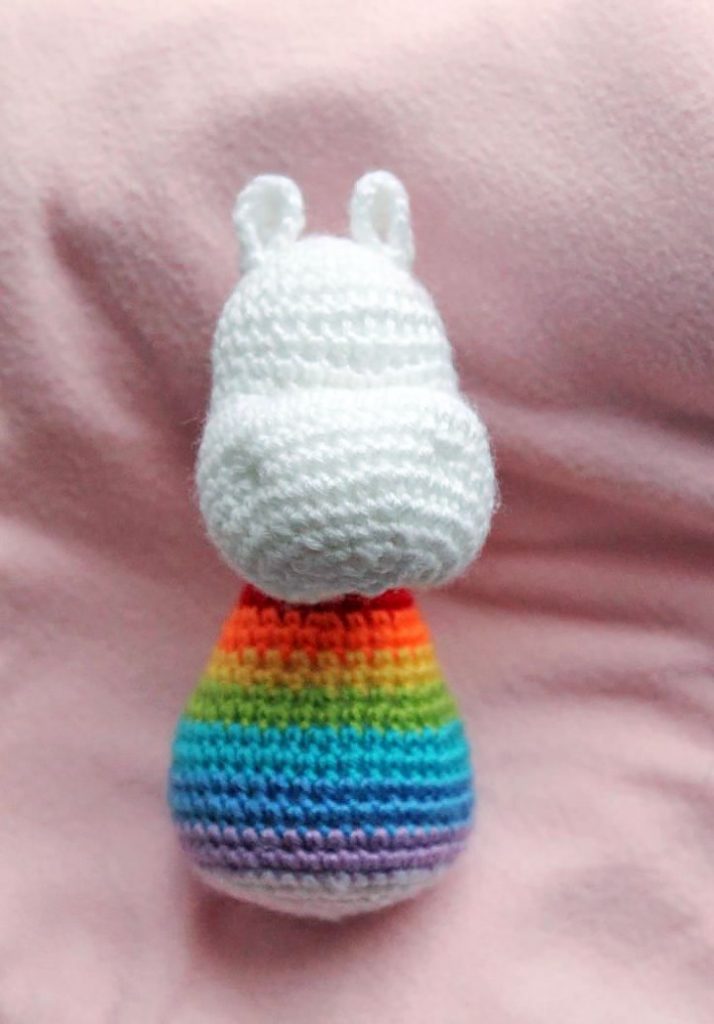 Sew Eyes-beads, at will embroider the Brovki, do toning of Norzryhek and smiles.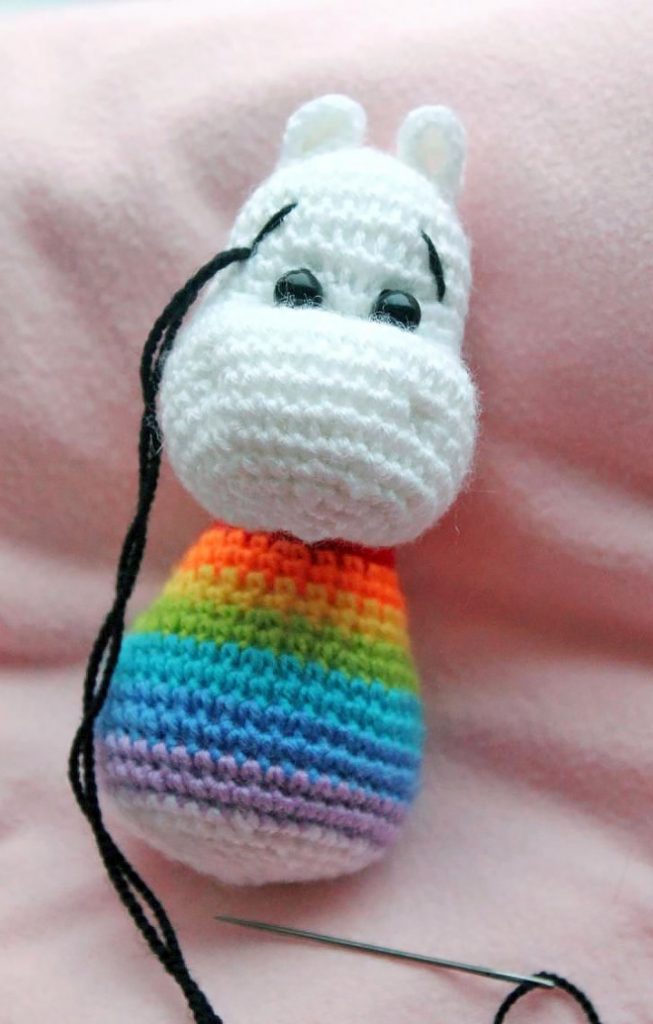 The wire for legs I insert into a body, measure, put on it legs and Prišhivayem. The tips of a wire it is desirable to wrap a tape or a adhesive plaster.
The bottom legs should be bent as if the horse sits, it will lean on them. The upper can be given any position.
Further design of the horse depends only on your imagination. Cut the colored yarn into pieces of the appropriate length and fasten the principle of the fringe on the place of the mane and tail. The mane and a tail can be cut in short or leave long, to spit in pigtails or ponytails, to make out, to become wavy or to leave smooth. Choose what you like best!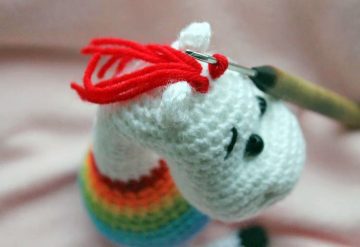 That's it. Unicorn Horses Ready