Hello dear Amigurumi Followers
Today we share one free amigurumi crochet pattern again for you. As you know we share new amigurumi free patterns every day. The main crochets are amigurumi gazelles, amigurumi bears, amigurumi pola, amigurumi pandas, amigurumi penguins, amigurumi giraffes, amigurumi llama, amigurumi pigs, amigurumi bunny, amigurumi clowns, amigurumi lambs, amigurumi bees, amigurumi unicorns, amigurumi dolls, amigurumi foxes, amigurumi penguins, amigurumi dinosaurs, amigurumi elephants, amigurumi hippos, amigurumi monkeys, amigurumi cats, amigurumi dogs and more …
Todays daily new amigurumi free crochet pattern is Amigurumi Baby Flycatcher.
I want to give you some informations about this pattern ;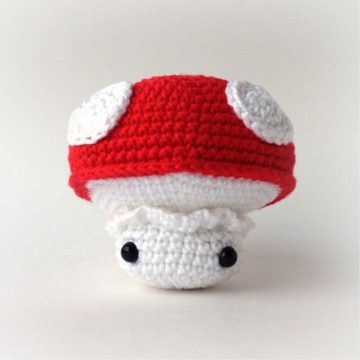 Materials and tools:
џ cotton yarn or cotton / acrylic (Vita Cotton Lira, Vita Cotton Lily);
џ material for packing (sintering);
џ eyes for toys (or beads 0,6 mm);
џ hook number 2;
џ the needle for stitching;
џ scissors;
џ tweezers for padding;
џ pins.
Legend:
Вп – air loop
sb – column without crochet
ss – connection bar
ub. – decrease
arr. – an increase
Yubochka:
Attach the thread to the first half loop of the 11th row of the leg, dial 2 in,tie in it the same 2 sc. Next knit in each half loop to 3 sb, at the enda loop to pull out and connect with the beginning, restoring the edge. Item holdthe front part from itself. The ends are hidden in a cloth and fastened.
Hat:
1 PC. spirally
1) 2 in, 6 sb in the first loop (6)
2) aprox2 (12)
3) (arr., 1) x6 (18)
4) (2, ap) x6 (24)
5) (3, app) x6 (30)
6) (4, ap) x6 (36)
7) (5, app) x6 (42)
8) (6, app) x6 (48)
9) (7, ap) x6 (54)
10) (8, apr.) X6 (60)
11) (9, arr.) X6 (66)
12-14) 3 rows without changes (66)
15) (9, уб.) Х6 (60), сс, the thread is cut offand fill up, rebuilding thethe wrong side.
Assembly
– Connect the leg and bonnet to the purlinssides to each other, attach a redthread and tie together the pillars without a crochet,holding his hat to himself.
– At the end of the series leavesmall hole and loosemushrooms.
– Adhere the row, pull out the thread andconnect the beginning and end of the series, restoringedge.
– Thread a double knot 0.5-1 cm frombases and hide in the canvas.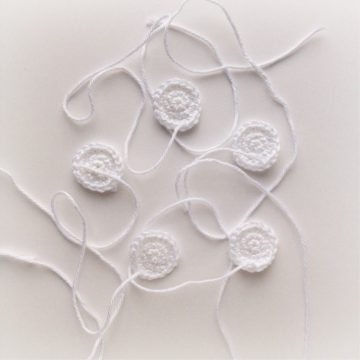 Spots:
5 pieces. spirally
1) 2 in, 6 sb in the first loop (6)
2) aprox2 (12)
3) (prib, 1) x6 (18), ss, cut the thread,leaving a long tail for sewing, andrefill the edge to the frontside.
Align the spots on the bonnet,relying on the picture, secure with pinsand sew it flat.
On filaments 0.5-1 cm frombases to make a double knot and hide itends in the canvas.