Hello dear Amigurumi Followers
Today we share Amigurumi Crochet Hearts Free Pattern for you. As you know we share new free amigurumi pattern every day. The main crochets are gazelle, amigurumi bear, pola, crochet panda, penguin, giraffe, llama, pig, bunny, clown, lamb, bee, crochet unicorn, amigurumi doll, fox, penguin, dinosaur, crochet elephant, hippo, monkey, crochet cat, crochet dog and more …
Todays daily new amigurumi free crochet pattern is Amigurumi Crochet Hearts.
I want to give you some informations about this amigurumi free pattern ; Crochet Hearts.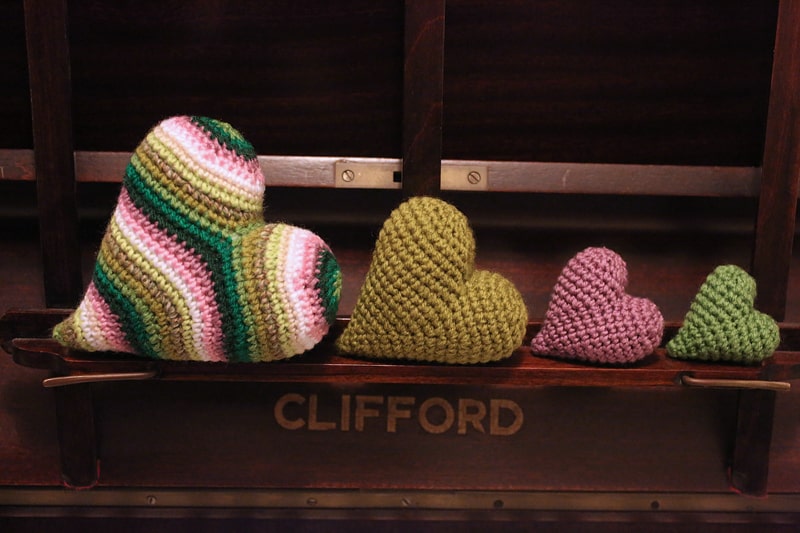 Amigurumi Crochet Hearts Free Pattern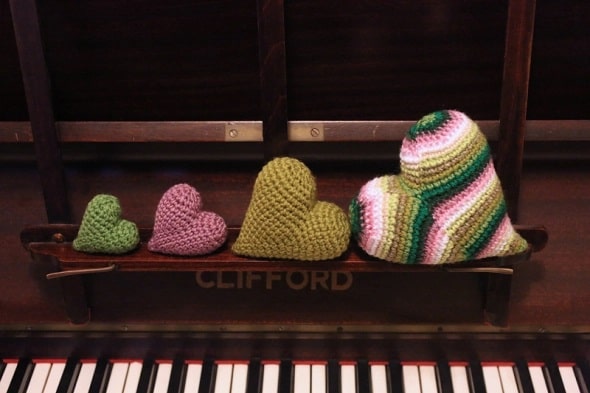 Happy Valentines everybody! Love crochet? You'll love these hearts x
 
Materials
Dk yarn, variety of colours
3.5mm hook (any size will do as long as the stuffing won't show through)
yarn needle
stuffing
scissors
 
Abbreviations
 
ch            chain
dc            double crochet
slst            slip stitch
rnd            round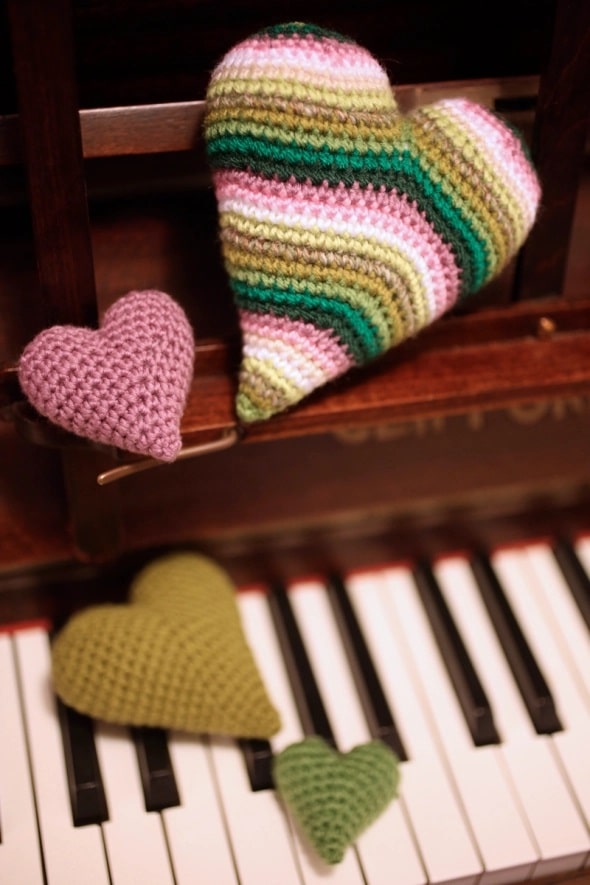 Large Heart Pattern
Written in UK terms
 
Magic circle 6dc (or 5ch, slst to make a loop, then 6dc into loop)
rnd1                        6dc                                                                                                (6)
from here on, change colour every rnd.
rnd2-19            increase 3dc evenly every rnd (your next rnd will have 9 st at the end, then 12, then 15 and so on)                                                                        (60)
to split the top of the heart into two to create the two top bumps,
rnd20                        30dc, 6ch
rnd21                        starting in the first dc from row 20, 36dc
rnd21-25            work even
rnd26-30            decrease 6 evenly on every rnd.
Cut yarn and pull through to finish.
This completes the first bump.
For second bump, repeat from rnd 21 to end, matching colours. I recommend stuffing heart just before you start the decreases on this side.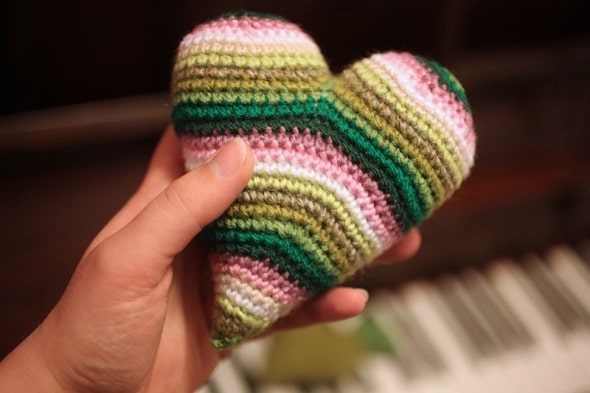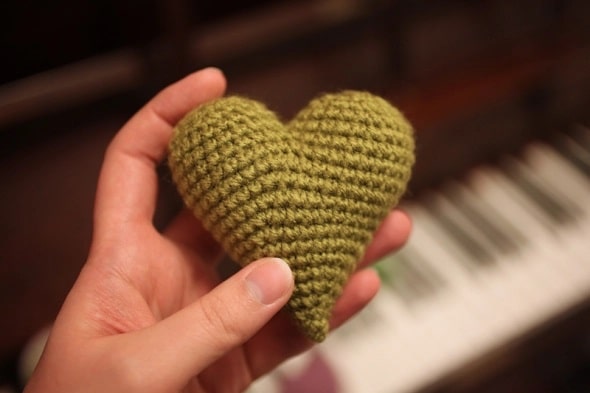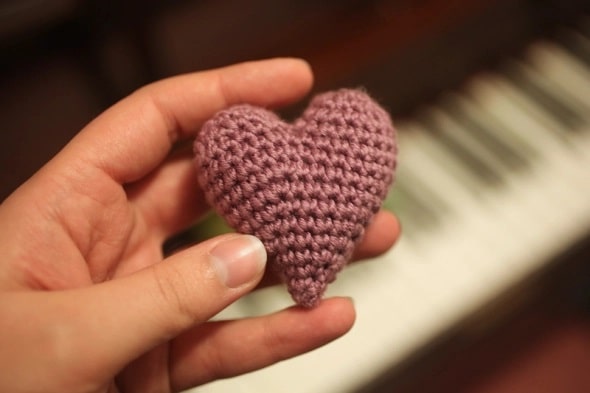 Smaller hearts can be made with the similar maths. Keep increasing in 3s for the first rnds, then, when the heart is ¾ the size you want, split off for the bumps. Work a few rnds even, then decrease in 6s until you have 6 (ish,) left.